Dare I say, "yay" that the holidays are O.V.E.R. It's a love/hate thing. But I have to say I am relieved and tired and just want to relax. Well, and I'm ready for M.E.X.I.C.O!!! 15 more days, ya'll!
Today's Friday Favorites go as follows:
ONE – I am scrapbooking my little heart out. In fact I just spent 5 hours working on my wedding album this morning. Yes, 5. (Hence why this post is being posted at 1:00 pm)
I've been using Project Life to document life lately and I just love the results. I would really recommend this type of scrapbooking to anyone. There's no cutting, gluing or big mess. It's so simple and streamlined, anyone can do it.
TWO – Zara. I am probably really late to this game, but I just recently bought THIS dress from them to wear for a wedding at the end of January and I can't wait to wear it!
The leather details and the back are my absolute fave.
THREE – MAC Paintpots. I totally forgot how much I loved these. I had three in my makeup drawer but they slowly dried out and when I threw them out I never replaced them. Until last weekend.
I picked up Bare Study, which is a soft shimmer and it works as a shadow or as a primer, which is what I use it for. In my opinion, I think these work better than any other eyeshadow primer on the market.
FOUR – My father-in-law bought all of his daughter-in-laws a blanket like THIS for Christmas. I must say, he hit a homerun with this gift. It is so incredibly warm and soft that I often catch myself "petting" my blanket. Judge all you want, it feels like a cat but doesn't need a litter box or to be fed. Who's laughing now.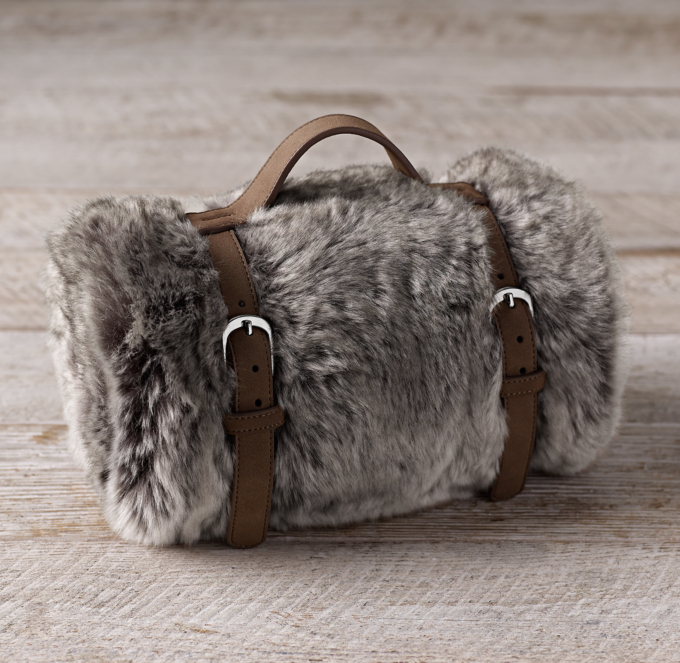 FIVE – My favorite thing for today is….. I GET TO SEE MY GIRLS TONIGHT!! We are all meeting up in Milwaukee for dinner and some vino. I haven't seen most of them since our wedding in September. Yikes… This will be a great start to the new year with my favorite ladies in one of my favorite cities.
We'll be eating dinner at Swig, which is located in the Third Ward. I can't wait to tell you all about it on Monday! This will be our first time and I hope it wont disappoint!
Happy weekend, love bugs!