I'm pretty sure we all have a style that we Pin on Pinterest. It's so funny for me to go back and look at my previous Pins from the beginning of Pinterest (circa 2011-ish). I often wonder if I was drunk when I pinned some of the things I did on my Style board and Makeup boards. I am quite happy to know that I'm not all about the super, fake looking things these days – fake bleach blonde hair, fake tan and fake eyelashes on top of loads of makeup to look even more fake and all while wanting to be scantily clad in some of the tightest outfits imaginable. So glad year 21 and 22 are over with. Style-wise, that is.
I'm now leaning toward an effortless boho, preppy look. Which is actually really hard to come by without looking too much like a hippie or a soccer mom. Two totally different looks and both are pretty hard to combine into one. The only thing the two really have in common is vans…
Just, no. Please no.
What I'm trying to achieve is a closet that is a healthy mix of J. Crew and Anthropologie and Free People for some added youth for my super, mature 25year-old self. Are you following? It's ok if you"re not, it's all kind of confusing. I guess I just want to look put together but care free and fun.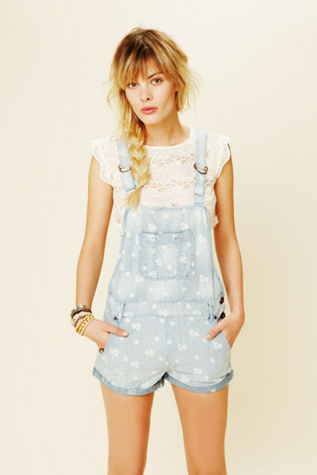 I'm pretty sure if I tried to do any of these looks, I would look like a hipster who got dressed in the dark. I admire the ability to put these outfits together and look as 'cool' as these girls do. They have a certain je ne se quais about them and I am inherently in need of such thing.
My go-to style as of now is definitely a pair of skinny jeans and a loose, oversized top. It's what I'm most comfortable in but I know it's not exactly eye-catching. My style has gone down hill and I'm in a current state of re-inventing myself to become the fashionista I was in high school and college.
While I love the hippie, bohemian style, I also love the prep look. It's the type of look that says you have your sh*t together and it can be done with something as easily as a dark pair of skinny jeans and a button down top and riding boots.But I want a little bit more than just that, I want a look that screams The Hamptons. But I also don't want to look like I'm stiff and stuck up, which is why I want the bohemian style snuck in there for good measure, but without looking like a pot-smoking, tree-hugging, vegan. Oh my gosh, life is hard!
Finally, I came across a type of style that was PERFECT for the look I was trying to achieve; Urban Prep. Ahhhh, it's the absolute best way for me categorize the look I want.
I want to mix patterns; stripes and floral. I want to add pops of accessories that to an outfit that would never think of. I want to pile on the bangles and jewelry with my Stepford wives look. And most importantly, I want it to look effortless. Which is why the girls in the following pictures pulled this look off so well.
Now let's admire them, shall we?
Ok, now it's time to go shopping!!!